Background
The Beatrix Farrand research project was conceived with a desire to understand holistic landscape architecture practices in historical and contemporary campus design. As the only female founding member of the American Society of Landscape Architects, Farrand's role in the development of campus planning and design is underrepresented in current pedagogy and practice. The study examined the durability of her original design vision, project implementation, intended maintenance and life cycle planning at three campuses: Princeton University, Yale University and the University of Chicago.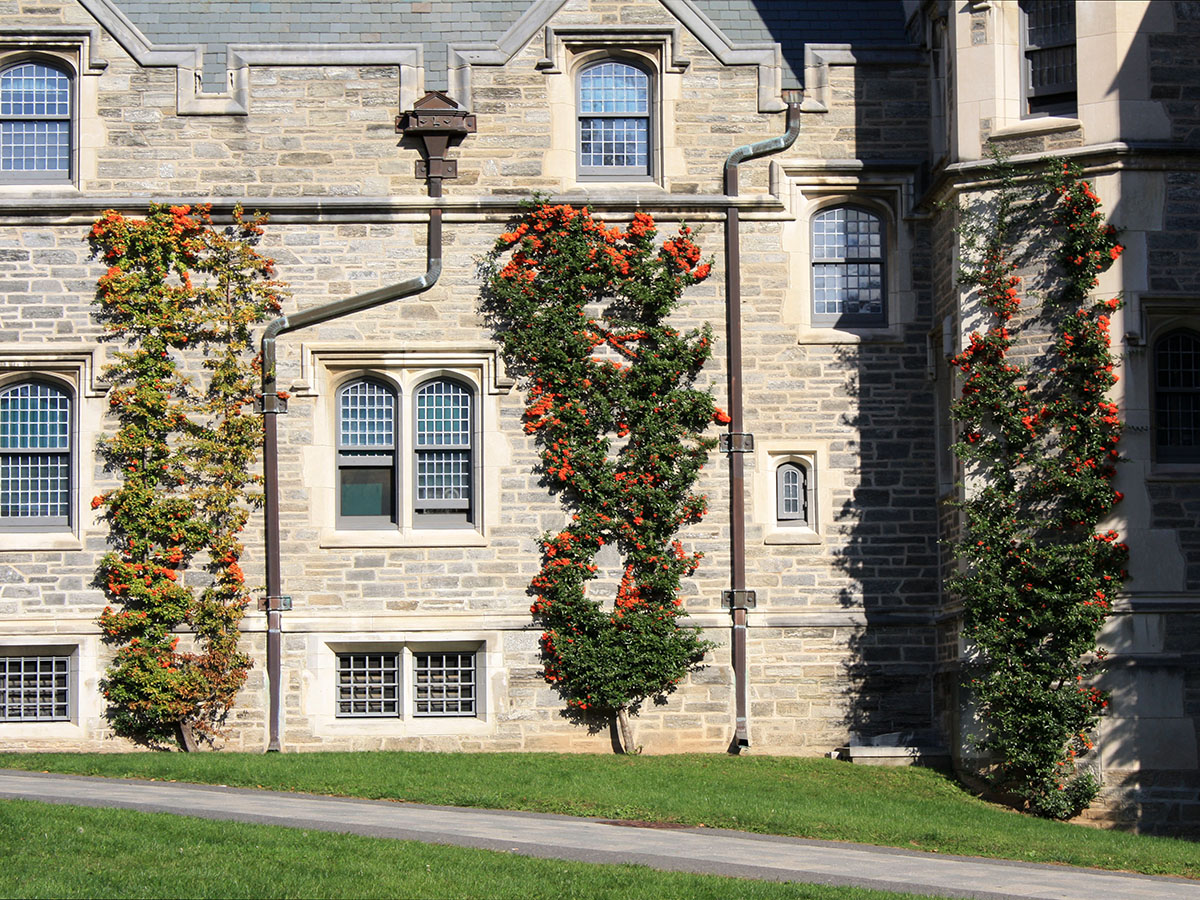 Analysis included both ephemeral and permanent aspects of the campuses in order to investigate the multi-scale strategies envisioned and implemented by Farrand. Visual analysis included seasonal changes of planting color and their relationship to the academic calendar. Historical analysis examined the confluence of landscape and architectural design in strategic campus expansions since the installation of Farrand's landscapes.



Farrand meaningfully shaped the ideal, archetypal collegiate gothic campus by means of very subtle landscaping that unified, directed, and softened the typically grey stone quadrangles. She understood how the spatial characteristics and seasonal qualities of plantings related to cycles of campus life, developing on-site campus nurseries to save money during the Great Depression and hiring in-house gardeners to steward her long-term vision.




The final document resulting from the exploration is intended as a pedagogic tool for future practitioners and educators. Farrand's legacy provides important lessons about strategies for developing greater sustainability, program suitability, and long-term stewardship of living historic landscapes.

James Marston Fitch Foundation Grant, 2006
Graham Foundation Grant, 2008