Sidney Residence
Location

Brooklyn, New York
Category

Residential

Background
Interior and exterior spaces flow together in this Brooklyn townhouse. The historic facade of the mid-1800s building betrays nothing of the magical, open, airy quality of the interiors. A lower terrace opens to the outdoors from the ground level of the brownstone with architecturally detailed hard-scape finishes. The materiality of the lower terrace differentiates the space as unique from the upper garden parterre. From the parlor level of the brownstone, the two zones relate well, but clearly show a distinct contrast in use and feeling.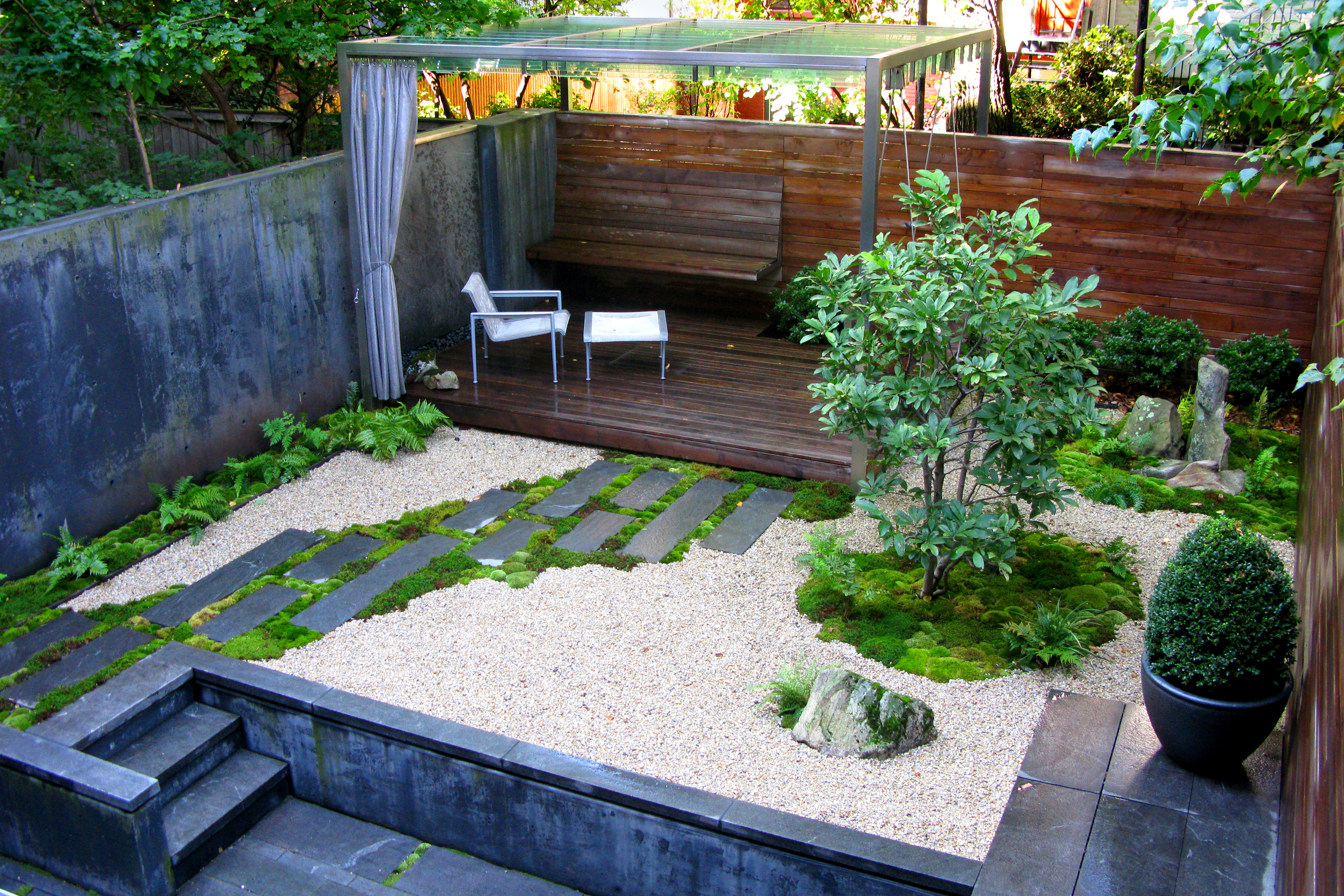 This garden is very precise, and was designed for environmental sustainability. Water is channeled through scuppers and parapet channels into a cascading fountain integrated into a black concrete wall that defines the southern perimeter of the garden. It is stored in a large cistern under the pergola, reducing flows to the city's combined sewer system. In dry weather, water is recycled in the fountain. Overflow water is used to irrigate perimeter plantings.






The neutral palate of raked gravel, dark grey stone, stainless steel, and glass help to accentuate the intensity of verdant moss hugging the stone path. The site is shady and damp so plantings and gravel surfaces were designed to absorb and drain water respectively. Cushion, hair cap, sheet and rock cap mosses and hand chosen boulders soften the formality of the design's geometry.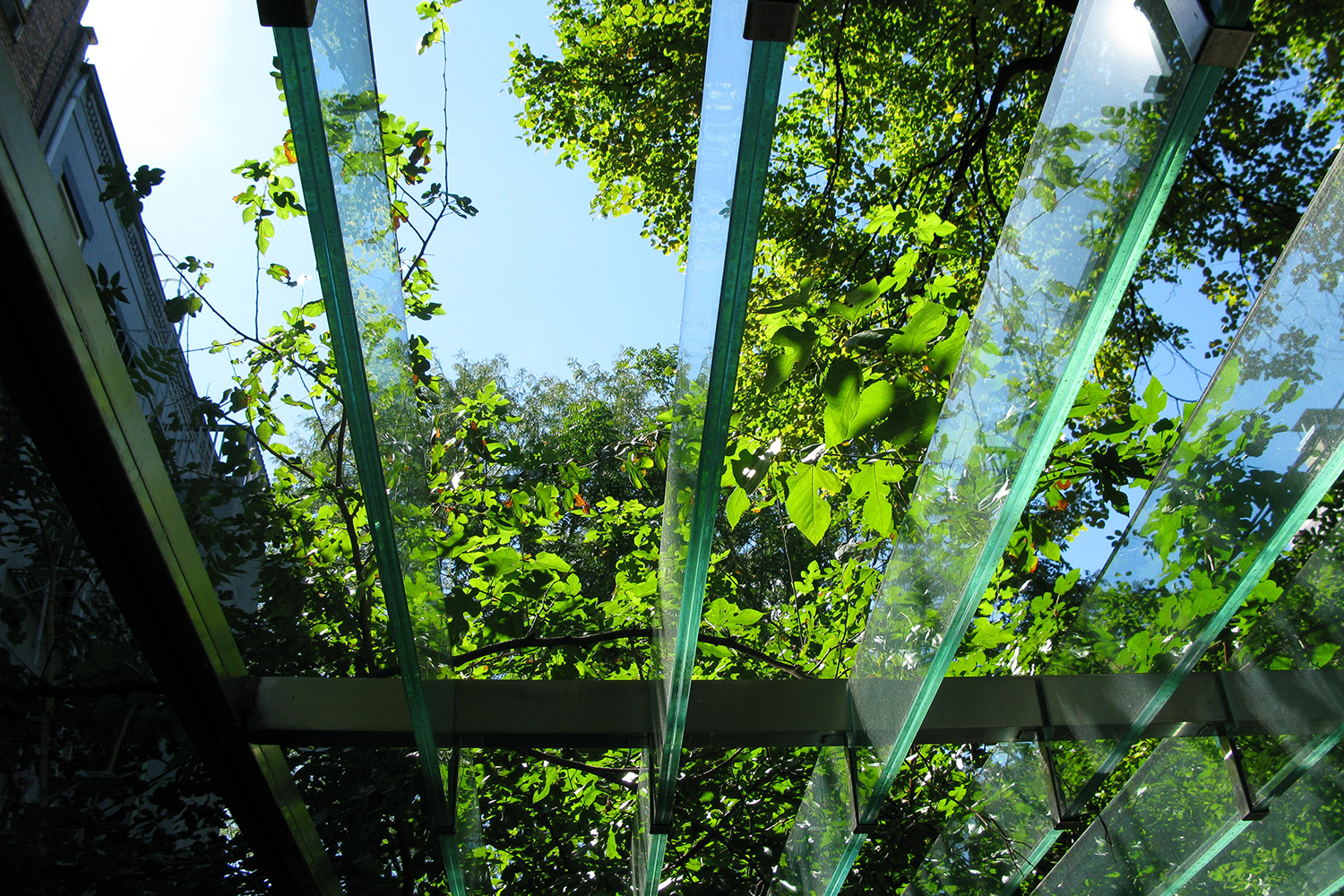 To facilitate privacy between joined row-houses, a laser-cut, stainless steel and mirror screen adds dynamism to the view from the open, contemporary kitchen. A reclaimed teak fence wraps around the envelope of garden, terminating behind a stainless steel and glass arbor at the southwest corner. The arbor is both a calm place of respite and playful area with a chain mail curtain, two-person swing, and a teak bench that projects out of the fence.