Background
The Pop-Up Park at Pier 1 was a temporary, public open space installed in the summer of 2008, concurrent with Olafur Eliasson's 'Waterfalls' exhibition in the New York Harbor. Built for less than $3/sq ft out of mostly donated materials, the park was the only public space in the city where all four waterfalls could be seen. The project brought excitement and good will to the site by anticipating the future permanent Brooklyn Bridge Park.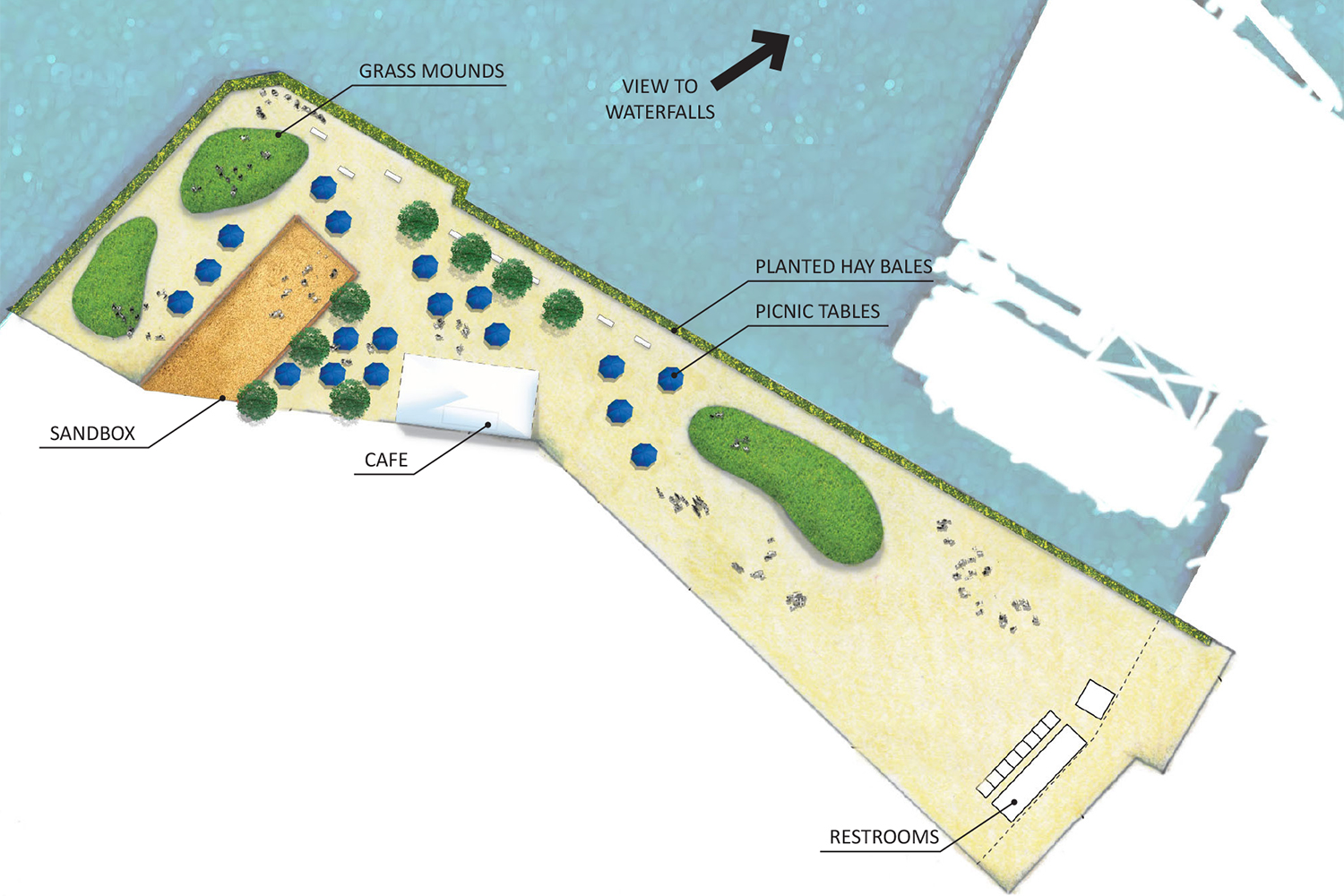 Given the constraints of ultra-low budget and very little time, we developed a solution that made the most of basic ecological principles to render the site comfortable and desirable. A café was operated out of a recycled shipping container. We borrowed trash cans, picnic tables and umbrellas from the Parks Department and the Brooklyn Bridge Park Conservancy. Trees were donated by a local nursery and then used by the NYC Department of Parks and Recreation for other projects. A silt barrier of hay bales that surrounded the site was transformed into a 'Chia' hedge with the addition of sedums that required little water and a lot of sun.




The existing asphalt surface was painted a light color to increase its albedo (reflectivity) in order to bring the ambient temperature down to a comfortable level on even the hottest summer days. Grass was then used very selectively to create jewel-like seating cushions, reflecting its delicacy in an urban setting. Lastly, we included a nautical-themed scavenger hunt for kids, which was hand-painted on the ground by DLANDstudio designers.




The park attracted 200,000 visitors from 52 countries over its thirteen-week installation in the summer of 2008.