Susannah C. Drake, FASLA, AIA
Founding Principal
As one of very few designers of her generation with professional design qualifications in Architecture and Landscape Architecture, Susannah paved the way for more synthetic thinking about urban ecological infrastructure.
She is the recipient of grants from the Graham Foundation, the New England Interstate Water Pollution Control Commission, the James Marston Fitch Foundation, the New York State Council on the Arts, and the Center for Architecture for research on campus landscapes and large scale urban infrastructure projects.
Full biography ︎
Sandra Chuck, RLA, LEED AP

Principal
Sandra Chuck is a principal at DLANDstudio where she applies her extensive experience in design, project management, and construction administration to a diverse body of work. She has successfully led design efforts for park, campus, urban streetscape and plaza, zoo, and playground projects as well as for numerous cultural institutions, developers, and residential clients. In addition, she has served as a regular guest critic for design studio courses at Columbia University and Pratt Institute.
Sandra holds a Bachelor of Arts degree in Landscape Architecture from the University of California at Berkeley, where she received the Geraldine Knight Scott Travelling Scholarship. Prior to joining DLANDstudio she was an associate at Quennell Rothschild & Partners. She is a registered landscape architect and LEED accredited professional.
Krista Bentson, RLA
SENIOR Associate
Krista's work over the last decade has involved the design of publicly accessible spaces to renovate or reimagine parks, streetscapes, plazas, and waterfronts. Her projects have included multiple waterfront sites, large scale wetland treatment cells for water reuse, and cultural amenities. She is adept at managing collaborations with city and regulatory agencies as well as design teams, artists, and clients.
Krista holds a Master in Landscape Architecture from Harvard University's Graduate School of Design and a Bachelor of Arts degree from University of California Berkeley College of Environmental Design.
Josh Price, ASLA
ASSOCIATE
Josh is a Registered Landscape Architect (NY) and has over ten years of experience in landscape architecture, planning, and urban design in the public and private sectors. Josh has wide-ranging knowledge of all stages of planning and design work, having led efforts for project visioning, community engagement, and all phases of project execution. Josh has also taught, lectured, and been a guest critic for various landscape architecture, architecture, and urban planning studios.
Josh holds a Master's Degree in Landscape Architecture from Cornell University, where he received the ASLA Award of Honor.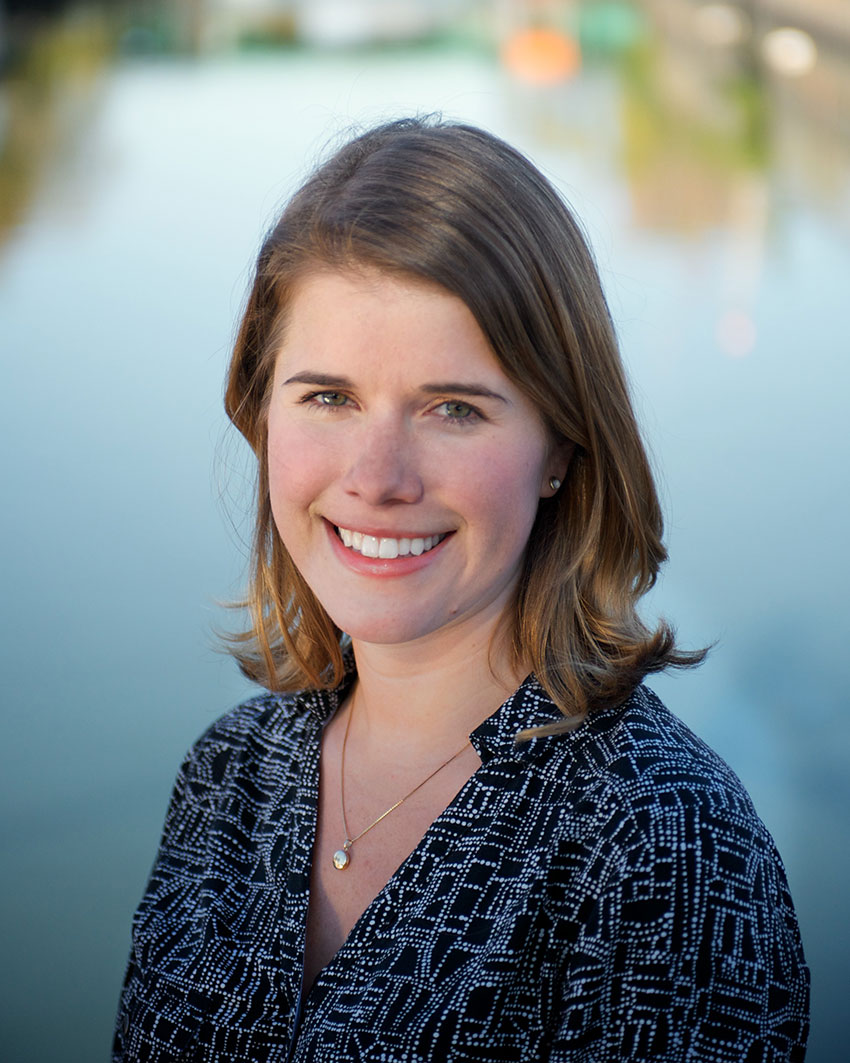 Erin Wythoff
Designer
Erin's work focuses on the overlap between landscape architecture and civil engineering, with an emphasis on dynamic systems and resiliency. She received a Master in Landscape Architecture from Harvard University and a Bachelor of Science in Civil and Environmental Engineering from Villanova University. Before joining DLANDstudio, Erin worked on the Changing Course Competition which focused on the rapid landloss and future of the Lower Mississippi River Delta.
In collaboration with op.AL, Erin's projects were awarded Finalist in the 2015 Field Constructs Design Competition in Austin, TX and received an honorable mention in the Gowanus by Design Axis Civitas international design competition.
Mary Hohlt
Designer
With a background in cultural anthropology, Mary has a passion for understanding people and place. She values an interdisciplinary approach to design that synthesizes the built environment with communities and cultures. In addition to architecture, these interets have led Mary to work in the fields of musuem curation, historic preservation, and textile production.
Mary received a Bachelor of Arts in Anthropology and in English from Washington University in St. Louis and a Master of Architecture from The University of Texas at Austin.
Julia Chmaj
DIRECTOR OF OFFICE OPERATIONS
In addition to managing schedule, travel, and administrative tasks for the principals, Julia is also in charge of invoicing and general office management for DLANDstudio. She received a Bachelor of Arts in Art History from the State University of New York at New Paltz and a Master of Arts in Biological Anthropology from New York University.
MOOSE
OFFICE DOG
Moose brings a unique perspective to the DLANDstudio team. Equally skilled at rodent control, security, and lap warming, Moose is in charge of overall firm well-being. With almost a decade of experience at the firm, Moose supports the design team with great sensitivity and aplomb.
Height: 7 3/4 inches
Length: 18 inches
Weight: 14 pounds
Clearance: 3 3/4 inches
Vertical leap: 18 inches
40 yard dash: 6.2 seconds
Alumni

Rebecca Hill, Associate
Yong Kim, Associate
Halina Steiner, Design Director
Anne Clark Baker, Designer
Johanna Balhaus, Designer
Lauren Barry, Designer
Jesse Catalano, Designer
Chris Davies, Designer
Alexia Friend, Designer
Karyssa Halstead, Designer
Charles Huang, RA, Designer
Nick Jabs, Designer
Forbes Lipschitz, Designer
Ailyn Mendoza, Designer
Claire Napawan, Designer
Lindsey Nelson, Designer
Lesley Perez, Designer
Rachel Pires, Designer
Susan Quilligan, Designer
Brett Seamans, Designer
Leah Solk, Designer
Parker Sutton, Designer
Rachel Whiteside, Designer
James Willeford, Designer

Evalynn Rosado, Director of Business Development + Operations
Haley Johnston, Director of Business Development + Operations
Christine Raftery, Office Manager
Carissa Azar, Office Manager
Nancy Carey, Office Manager
Meggy Hudson Black, Intern
Nina Chase, Intern
Julie Gawendo, Intern
Kate Healy, Intern
Aimee Hultquist, Intern
Chanwoo Kim, Intern