Hicks Street Townhouse
Location

Brooklyn, New York
Categories

Residential

Background
The owners of this Brooklyn townhouse challenged DLANDstudio with the task of evoking the prairie in their dark, damp garden. Inspired by farms and rusty tractor parts, the design included a dramatic, weathered, steel wall located along the northern border of the garden. The wall evokes the clients' memories of their childhood on the Iowa landscape. Steel panels and rusted posts, a porch swing, and rust colored slate pay homage to the farm, while sedges and grasses are strategically planted in the few sunny areas.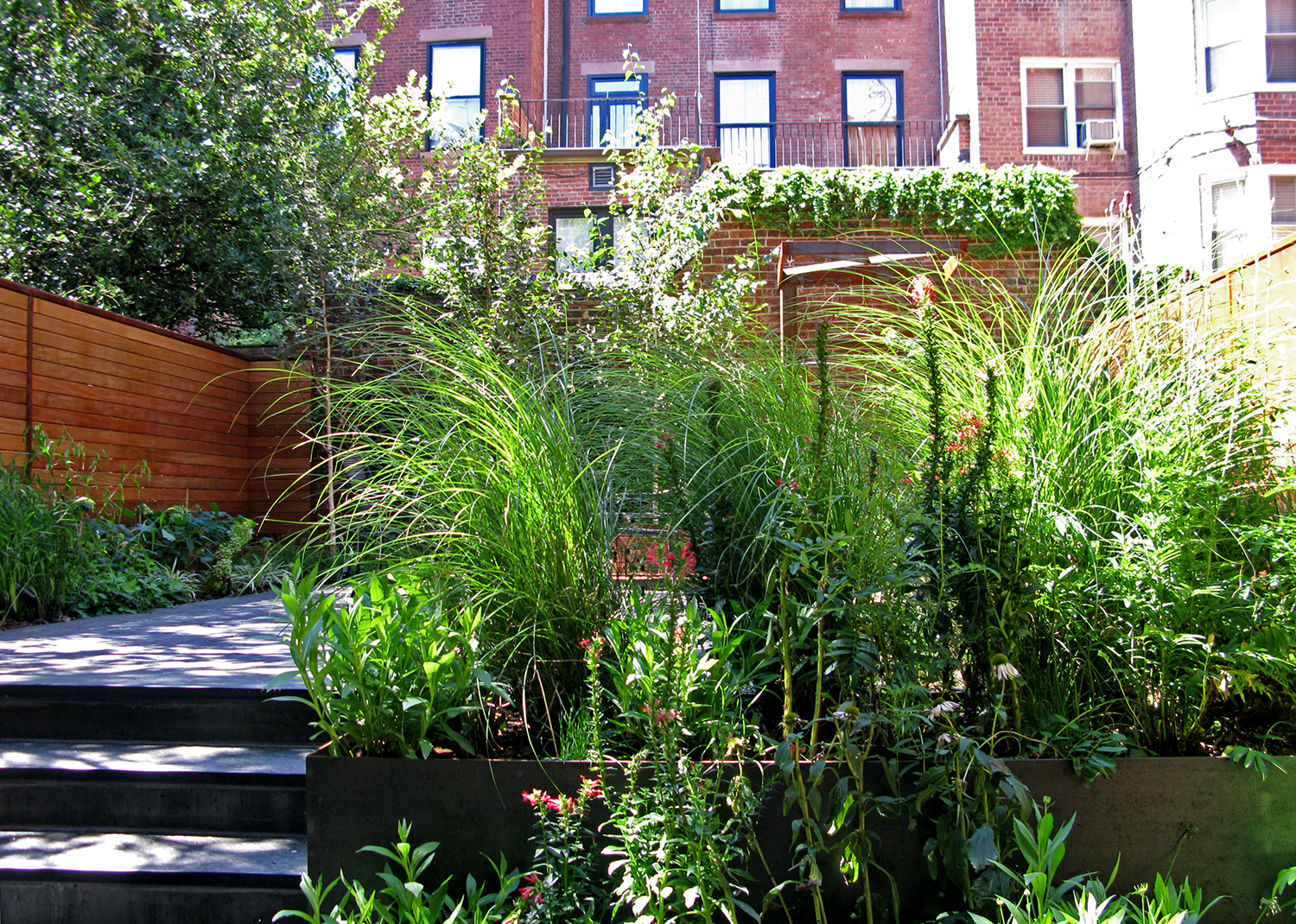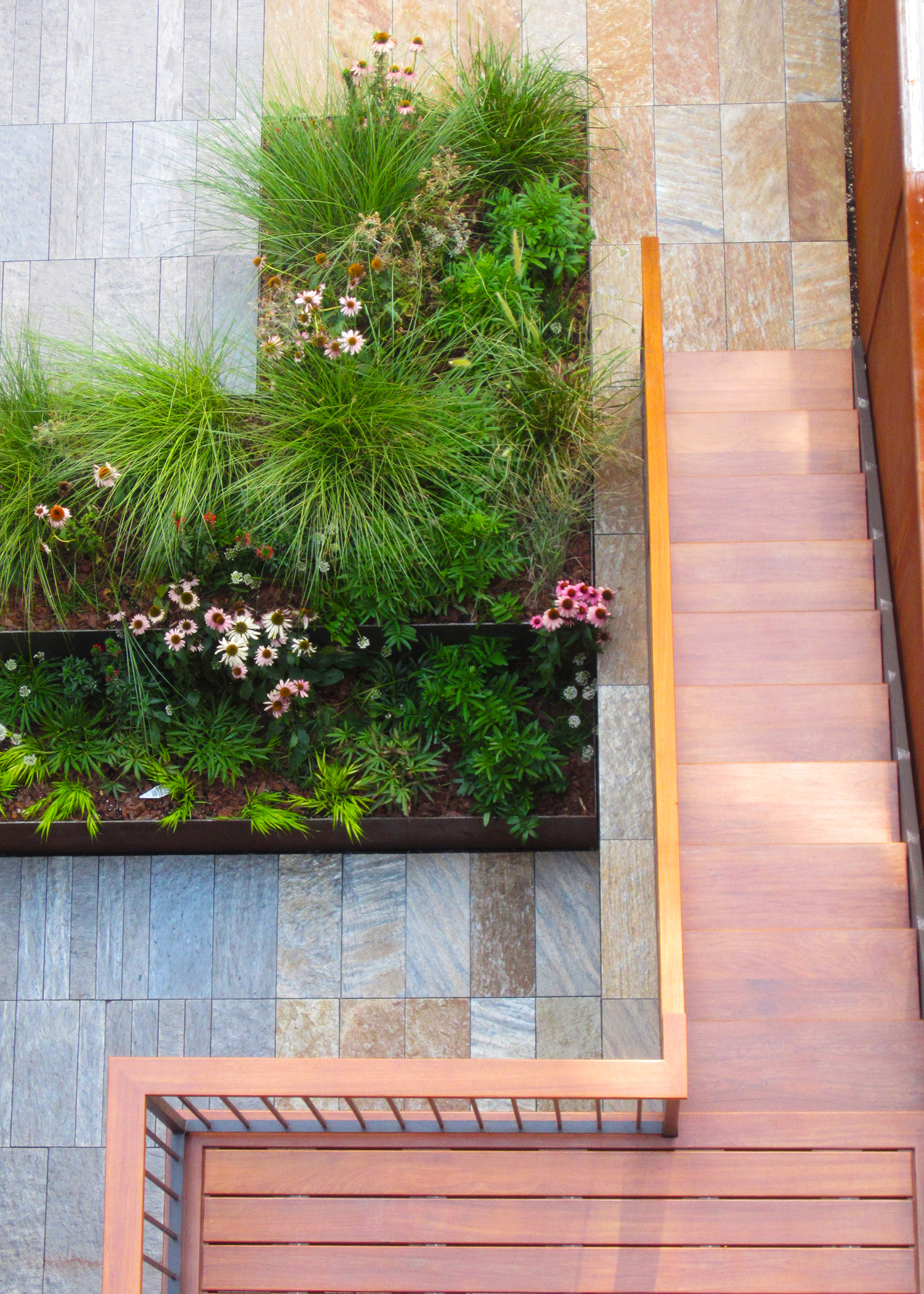 Relics from the house's former incarnations are embedded literally and figuratively in the garden, with old heat registers used as drain grates below the swing and patterns as inspiration for privacy screening. Rust phyllit stone is used under the steel panels for both its practicality and aesthetic.




The long view from the house leads out to a swing and a small row of birch trees at the rear of the garden set against the existing exposed bare brick wall. Boston and English ivy will form a dynamic tapestry against the brick over time. The swing and its canopy offer shade and quiet from the city and face back toward the house. A plant palette consisting of sedges, grasses and plants such as Silver birch and hydrangea help with drainage by pulling water out of the wet soil.