Background
Formerly a wetland creek, the Gowanus Canal is now mostly bordered by industrial buildings surrounded by residential neighborhoods. Over decades, industry has polluted the soil and canal bed, accumulating dangerous industrial toxins in the water. In addition New York's
combined sewer system
regular discharges into the Gowanus, adding further pollution. Access to the water's edge is limited to publicly-owned streets that terminate at the canal. Despite these conditions, increased demand for real estate in Brooklyn has spurred sporadic private development projects that are beginning to open up the edge within their boundaries. Realizing the need for a unified plan for the development of publicly accessible and environmentally remedial open space system for the Gowanus, DLANDstudio created the Sponge Park™ Masterplan.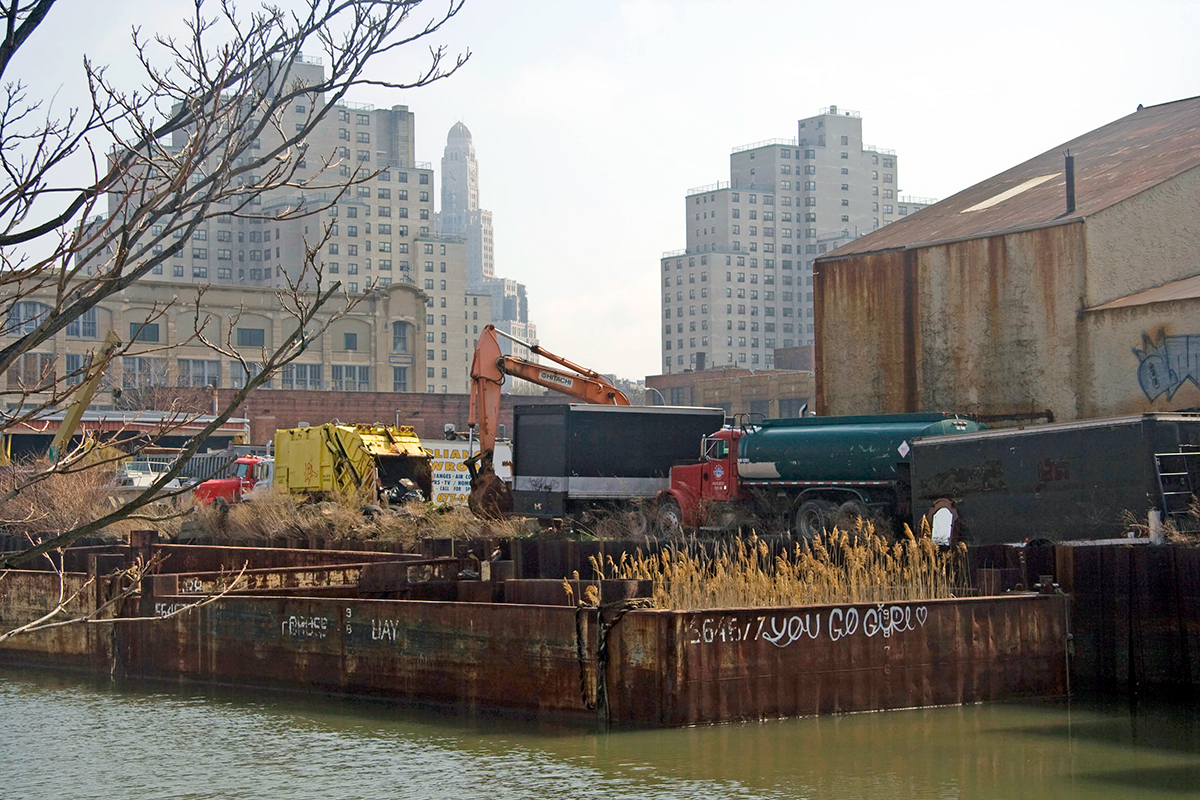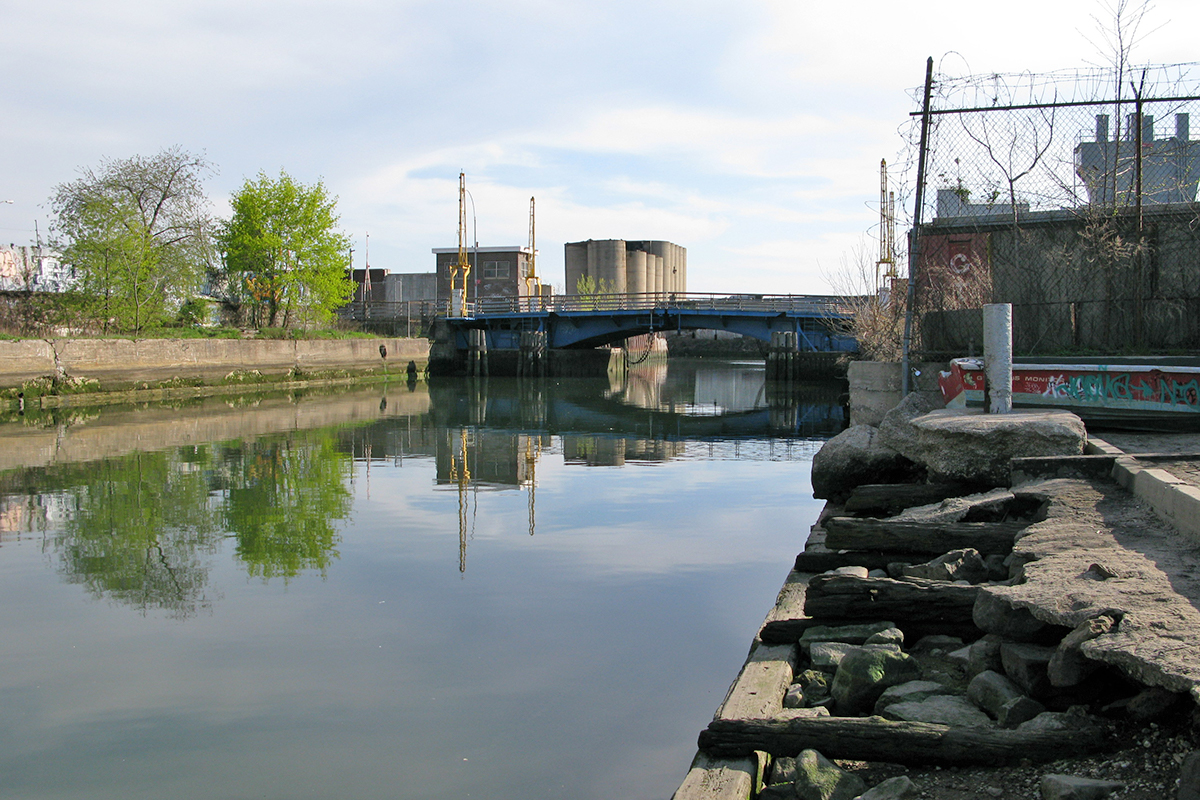 The 1758 acre physiographic and jurisdictional watershed boundary contributes water to the canal from Brooklyn's Park Slope, Carroll Gardens and Boerum Hill neighborhoods. In a heavy rain, storm water combines with sewage and drains directly into the canal. The Sponge Park™ is designed to absorb and manage excess surface water runoff in order to make the water's edge a healthier place for supporting active public engagement with the canal ecosystem.





The Masterplan proposes a strategy of urban stitching, connecting the public and private lands adjacent to the canal to create a continuous esplanade with recreational spaces running the length of the canal. Existing public street ends would serve as entry-parks providing access to the esplanade and the water. These street end parks provide for community oriented programs such as dog runs, community gardens, public exhibition spaces and temporary markets. Per request of the community, boat launches or ladders are located at every street, creating a further connective stitching between land and water.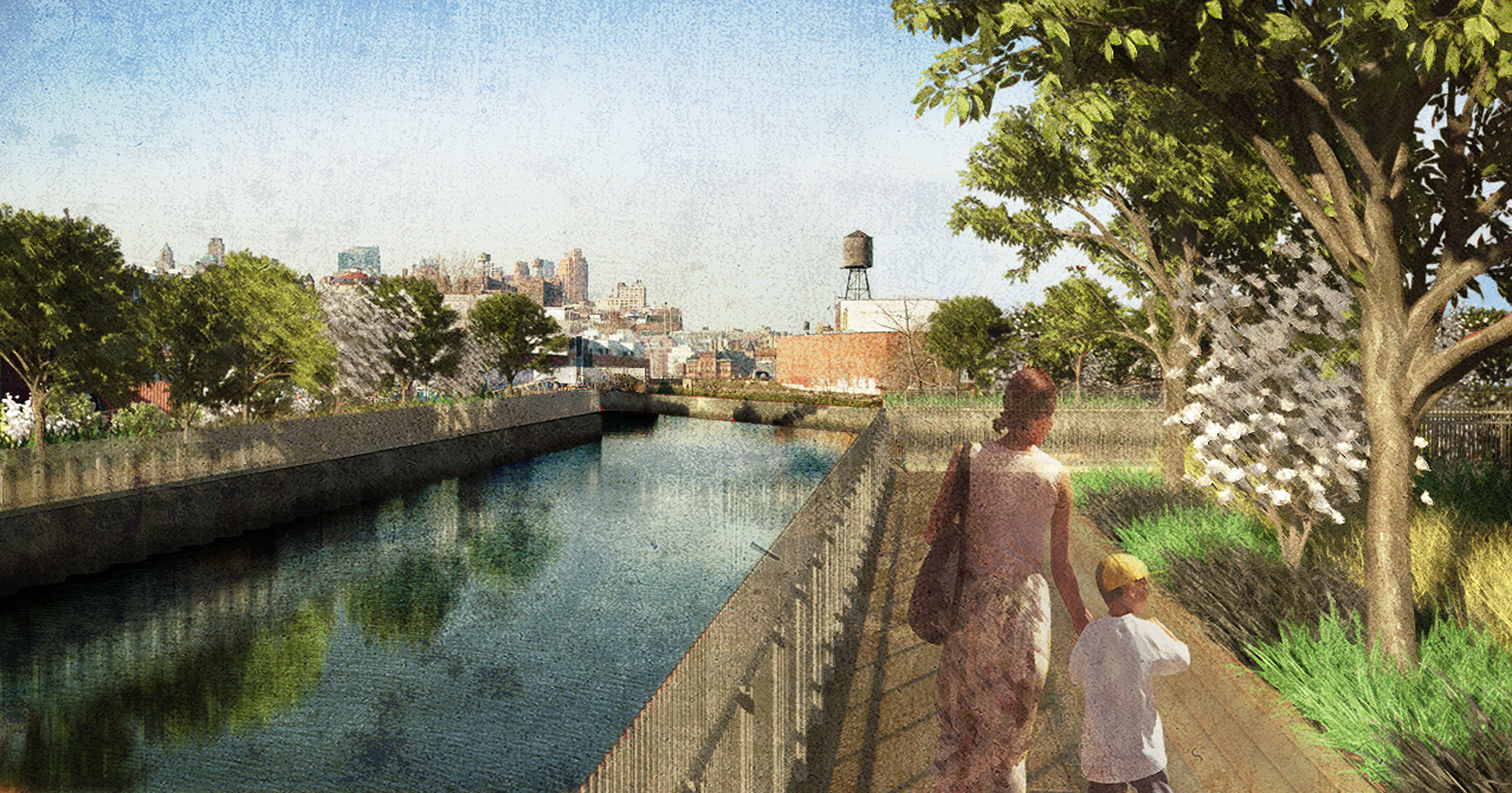 The most unique feature of the park is its character as a working landscape: its ability to improve the environment of the canal over time while simultaneously supporting active public engagement with the canal ecosystem. This environmental urbanism is a synthetic idea that can be implemented in related sites across the country. It is applicable to mature cities whose infrastructure is taxed by age and growth as well as in areas where industrial development has left behind inhospitable toxic landscapes.
In 2016 DLANDstudio opened the
Sponge Park™ Pilot
: a modular pilot project at the end of Second Street capable of managing 2,000,000 gallons of runoff per year.