Background
DLANDstudio's innovative re-design for Edgar Plaza creates a productive public park in the Greenwich South neighborhood of Lower Manhattan by using flexible cultural programs, stormwater management, and solar power generation to activate a formerly nondescript open space.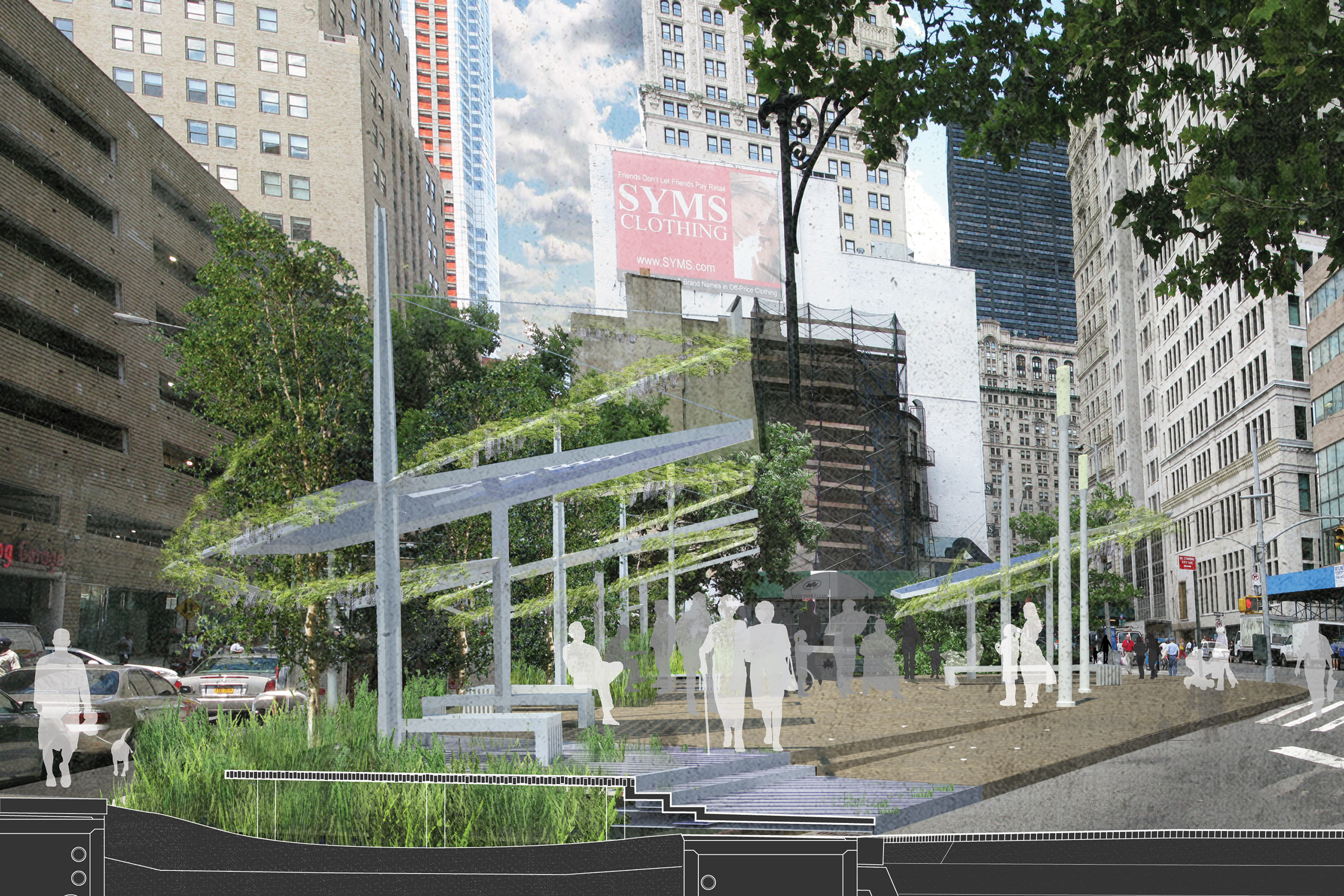 The design's unique canopy structure is multifunctional, simultaneously providing seating, supporting climbing vegetation, and generating solar energy. The electricity produced will power lighting and charging stations for personal electronics, as well as facilitate programming such as musical events. Tourists making the walk from the World Trade Center memorial site to Battery Park can charge their smartphones, office workers can bring their laptops outside, and vendors can power their carts — all with free solar energy.





Within the plaza, a subtle platform marks the historic 1625 waterline and directs stormwater to planting beds that will treat and retain water. The natural elements create a cool microclimate, provide shade, and promote sustainability.