Background
BQ Green reconnects neighborhoods divided by the construction of the Brooklyn Queens Expressway (BQE). Originally proposed by the Regional Plan Association in the mid-1930s, the BQE was intended to mitigate traffic congestion, facilitate industrial development and strengthen the connection between the boroughs of New York City. As chair of the Tri-borough Bridge and Tunnel Authority, Robert Moses charted its path through low income residential neighborhoods of Brooklyn & Queens. Construction left a trail of divided neighborhoods in its wake.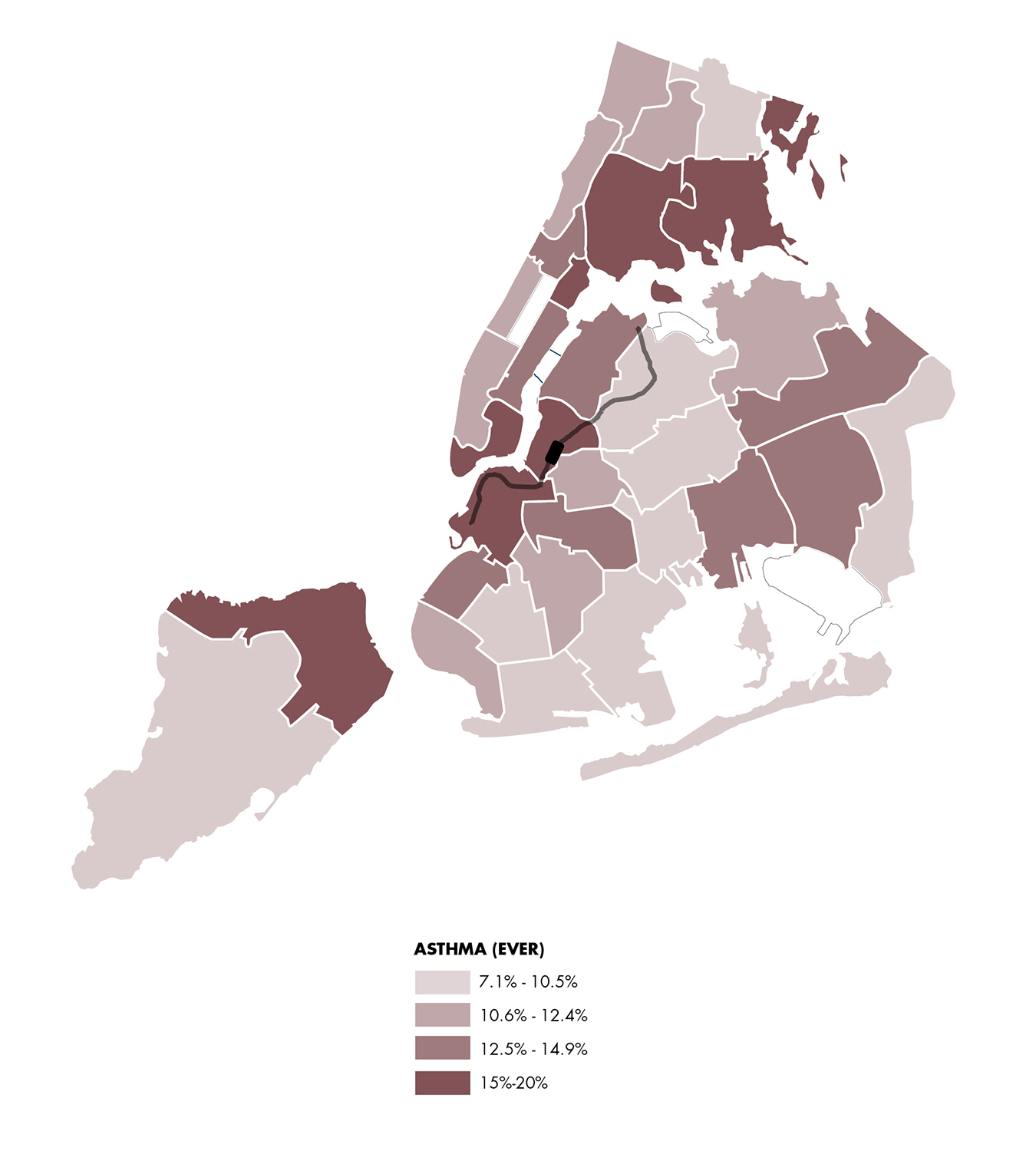 Our proposal for BQ Green reduces many of the negative environmental, economic and social impacts of the highway artery. Notably, the creation of a 3.5 acre green space would improve air quality in a park-poor area of New York where asthma rates are double the citywide average.


BQ Green is part of a larger vision to transform the BQE into an ecologically and socially productive spine by introducing recreation space, ecological strategies and infrastructure improvements that enhance the urban performance of the trench while transforming it into a true public amenity. Two blocks will be capped to provide playing fields and verdant open space for an under-served Hispanic community in the south-side Williamsburg section of Brooklyn.



With support and vision of City Councilwoman Diana Reyna, DLANDstudio is collaborating with NYCDOT and NYSDOT, NYCDPR and NYCDEP to pursue Federal HUD/DOT community development funding to make the vision a reality.
The project is currently ongoing. Learn more and support the Friends of BQ Green by visiting
BQGreen.org
.